Chaos? What chaos? There's definitely no chaos in the White House. None. Not even a little.
Is this real life? Secretary of State Rex Tillerson was abruptly fired Tuesday, just one day after stating Russia was behind the poisoning of a former Russian spy in the U.K. According to the White House, President Trump made the decision last week to oust Tillerson after the accepting an invitation to meet with Kim Jong Un.
But Tillerson, like the rest of the world, found out about his termination in a tweet from the president. It took more than three hours for the president to even call him to give him the news himself. And reports indicate Tillerson was completely surprised by the move. Mike Pompeo, current Director of the CIA, will replace Tillerson following a confirmation hearing with the Senate.
Just months ago, amongst rumors and reports of Trump firing his Secretary of State, he went on one of his many Twitter tirades, claiming it was all "fake news" and he wouldn't dream of firing Tillerson. I guess a lot can change when your cabinet doesn't agree with you on every point.
But no chaos, right?
Under Secretary of State Steve Goldstein was fired immediately after the news broke for contradicting the White House's account of how Tillerson was fired.
Nah, no chaos.
Almost immediately following that, news reports indicated White House Aide John McEntee was abruptly fired and escorted from the grounds after it was revealed he was under federal investigation. He was then hired to Trump's 2020 campaign.
That's definitely not chaos.
Veterans Affairs secretary David Shulkin is reportedly next on the chopping block and could be replaced by Rick Perry, current Energy Secretary.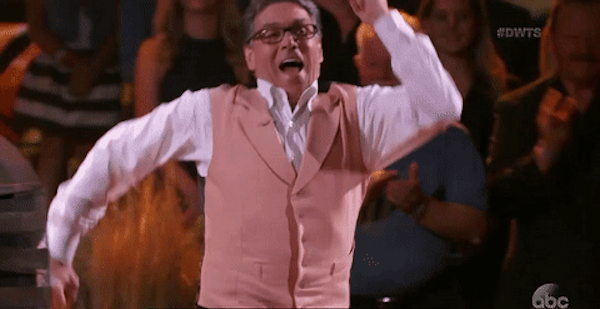 No chaos to see here, folks.